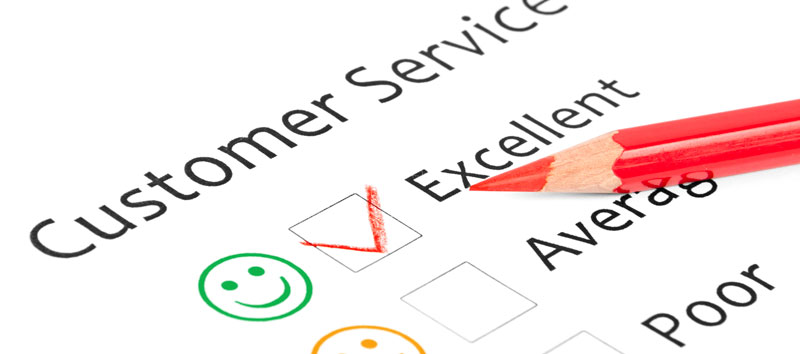 Something very interesting happened this morning. It reminded me of how Customer Service Training can do wonders for an organisation and of course its customers.
Let me tell you what happened.
My Mom had a Sonography done last week. We previously used to get it done from a very well known place. It's a chain of diagnostic centres which has grown in huge proportions over the last few years. We had been using their services since many years but have recently been introduced to another diagnostic centre.
Initially we resisted when we first heard the recommendation as we had heard some 'not so great' things about them in the past. But our Doctor told us that we should try it out and so we gave it a go. And frankly we were amazed with our experience. In fact it truly felt like this organisation development had been freshly through a customer service training!
Firstly, they had less crowds as compared to the other guys.  And that is frankly great. There's place to move around, people have time to talk to you and have time to actually take care of you and ask you if you need anything. The toilets are also much cleaner which is of prime importance when you go for a sonography considering the amount of water they make you drink!
In short, we were amazed with the service we received. And not to mention my Doctor was happier too as their reports were very detailed.
The topping on the cake however happened this morning.
As you must be aware, many diagnostic centres take money before even giving you any service. This one is different. Mom had called them up twice post her test was done, to come and collect the money from our house. The guy finally showed up this morning. On being questioned why he had not taken the money earlier, he said that their organisation's focus was on building relationships. Money was secondary to them and they were not desperate to receive the same. They were a little caught up with things and were in no hurry to collect the money.
Mom was left with a hanging jaw! Never had she heard anyone say that before! Money was primary for most people. But this organisation was different. And this is what customer service is truly made up of.
Caring for the customer should be utmost for all organisations. After all, they are the reason we exist. However, running in the rat race, most organisations tend to forget this. They start of alright but once they start growing they just forget. Growth and money is all that really matters to them after sometime. And that's where customer service training fits in.
Customer service training reminds such organisations of what it was that they set out to do. It brings forth a mirror in front of the organisation, giving them awareness of what they are doing and where they are headed. Aligning all your employees to service the customer with all your heart is extremely important. Yet it can be difficult especially if you have grown to a large organisation made up of individuals with different goals.
This only goes to show why customer service training needs to be an integral part of your strategy. It's a powerful way to keep yourself on track and remember your goal – to genuinely serve the customer.  That's three cheers for customer service training😊