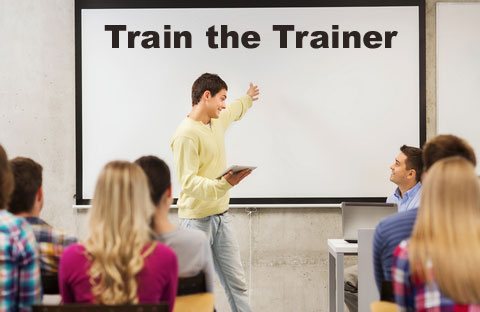 There so many aspiring trainers that call us every now and then for training opportunities. Many of them have just passed out from college and want to get into training. However, they are unaware that the first step they need to take is to attend a train the trainer program.
A full-fledged train the trainer program gives insights into various aspects of training, right from the start to the end. And as we all know, training is not just about being able to stand in a class full of participants and delivering on a topic. It's a lot more than that. There is a lot of pre-work and preparation that goes into it. And participants get acquainted with these aspects very well in a train the trainer program.
A good train the trainer program has many topics covered in it. But if I have to name the three most important elements, that would be; Need Analysis, Content Development and Training Delivery. Let's have a brief look at each one of them.
Need Analysis
For any trainer to be able to deliver a successful training program, it is important that the training is relevant to the participants. And for that, the trainer must know exactly who the participants are, what their background is, their roles, challenges, etc. to understand their training needs. It's only after making use of these inputs can the training program make sense to the participants.
To do a need analysis, multiple methodologies can be used. A train the trainer program enlightens and equips you with these methodologies.
Content development
This is a very critical step. For being able to bring about a change and get results post the training programme, it is very important that the content you are delivering is effective.
Designing content can be difficult as it takes a lot of thinking. But it is a skill, and a skill that every trainer needs to have up his sleeve. Train the trainer programs help greatly in understanding how a program outline can be designed and how content can be developed based on the same. They also get you well acquainted with the various methodologies that can be used to deliver the content well.
Training Delivery
For delivering a training program successfully, you have to ensure a number of things. You have to feel and look confident, keep each and every participant engaged, use methodologies that are effective, ensure the participants are understanding what you are trying to teach them, handle notorious participants, soft skills etc. Yes; it's a lot of work! And a train the trainer program helps you with each and every aspect of this.
So if you want to become a trainer, the first step is to go through a full-fledged train the trainer program. It will help in creating a strong base for your career. And that's highly recommended!