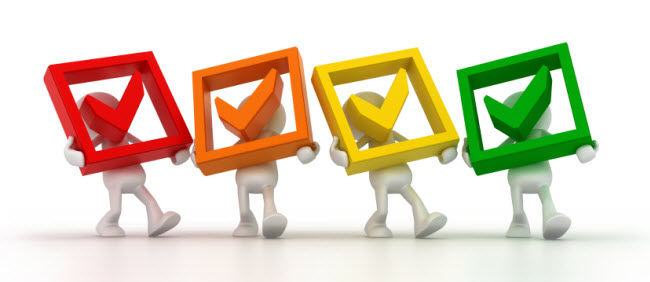 Have you been looking for some good corporate training companies in Mumbai? If you are, how do you decide if the one you selected is a reliable one?
We all know there are a lot of corporate training companies in Mumbai. It can become very difficult to figure out which company will be ideal for your particular training needs. Finding one can be a tedious and risky job. You really don't want to realise that you landed up with the wrong one during or after the intervention!
So today I'm going to try my best to help you with this dilemma. We are going to talk about some points you need to take into consideration when you are looking for a good corporate training company in Mumbai. Especially, when you have such a huge buffet of options in front of you!
Some of the things you should check before going ahead with your selection of a corporate training company in Mumbai are:
Tenure
The first thing that matters is the experience. How long has the company been in the market. A very new company might lack experience. The advantage with a company who has been in the industry for a long time is they know the changing trends and how things work. It's their experience with time that works as an added advantage.
Clientele
The number of clients and the organisations that the corporate training company has worked with also matters a lot. It tells you about the range of industries the company has worked with and also gives you an idea about the quality of work that would have been delivered in the past.
Testimonials
Obviously, just taking a look at who the previous clients were is not enough. It is also important to know how the client's experience was. In fact not just the client, it is also important to know what the participants who were a part of the workshops had to say about the training company and the session they went through.
Photographs/Videos
Always check out some photos and videos of the interventions that the training company has delivered in the past. It will give you an idea about how their sessions are. We all know what smiling faces mean
Work so far
Always take a look at the work that the corporate training company has delivered so far. Have they delivered something that is similar to what you require. What are the other interventions that they have worked on. What are different levels of participants they have worked with. Try to do a proper background check.
Once you shortlist some corporate training companies on the basis of the above mentioned points, connect with them. Now check how they go about your requirement. Look out for the one's who are really interested in your organisation and understanding your requirement to the core. An ideal training company would ask you a lot of questions regarding your requirements like – who the audience is, their demographics, the challenges they face, the objective/s you want to achieve, etc. It means they are interested in knowing your needs in and out to help you with the best solution.
Honesty and integrity are also qualities that you should look for in a corporate training company. A lot of companies might push you to do unnecessary workshops, increase the number of days or use some unethical practices to get through. Always keep an eye out for such things. A good company will give you honest opinions that will help you with a solution that will work for you. It will explore the best options with you, co-create and arrive at a solution rather than promising the world and not delivering at the end of the day!
So yes, that's the checklist. Hence if you are looking at corporate training companies in Mumbai, these are the top things you should take things that you should take into consideration before going ahead with any of them.
I hope my checklist helps you in choosing the right corporate training company for your organisation. Will keep you updated with the new additions to the list. Good day!