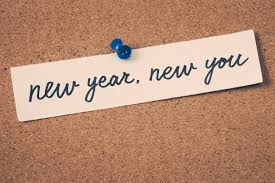 It's that time of the year again. Time for celebration, fun and enjoyment. A refreshment from the daily routine and one that will get us energised to get back to work in 2019 with a big bang. It's also one of the reasons why top companies kick of the year with corporate training programs for their employees. Confused? Let me explain it to you.
Ask yourself…When do you normally create New Year's resolutions? I know it's a bit of a silly question considering the answer is in the question itself! But have you ever thought of why you create them at this time of the year only? Hmmm…
It's because that's when your feeling fresh and all charged up. Ready to get up and do something new with organisation development. Ready to create a change in your life. It's the time when you feel you have enough energy and motivation to do anything that you put your mind to. And it's this energy that the top corporates make it a point to use in the best possible way.
What do you think will happen if you attend a corporate training program with the New Year kind of energy?
Frankly it will be extremely enjoyable for you and the trainer. Why? Because the effectiveness and retention of the training program will be the highest. Why? Because you will be motivated to give your fullest to the session and will also be excited to try out all the new things that you learn in the session. In fact, you will actually make the best use of the corporate training program and make it an instrument for the change that you want to bring in your life.
And you know the best part about it? The best part is that you will have someone to support you on this journey.
Creating change can be difficult, especially if it's a big change. And we often fall back on our change journeys due to a lack of support.
We start off with a good resolution. We put in all the energy and effort required to bring about the change. But as time progresses, our motivation starts dwindling. The effort and time we put in also starts reducing. We tend to make excuses and find passing through obstacles that we meet on the way more and more difficult. And finally, another New Year's resolution goes down the drain! And as we have commonly seen, year after year this story repeats.
So how can a corporate training program help you in fulfilling your resolution? Firstly it teaches you various tricks of the trade. A good trainer would have been through his own ups and downs in life. He can share his experience with you during the training session and help you avoid the potholes you may face along the way. He can also be the support and motivation that you need to continue with the journey. The one that keeps you going until you finish what you started off…
Have you come up with your New Year's resolution and arranged for a Corporate training program to help you fulfil it?