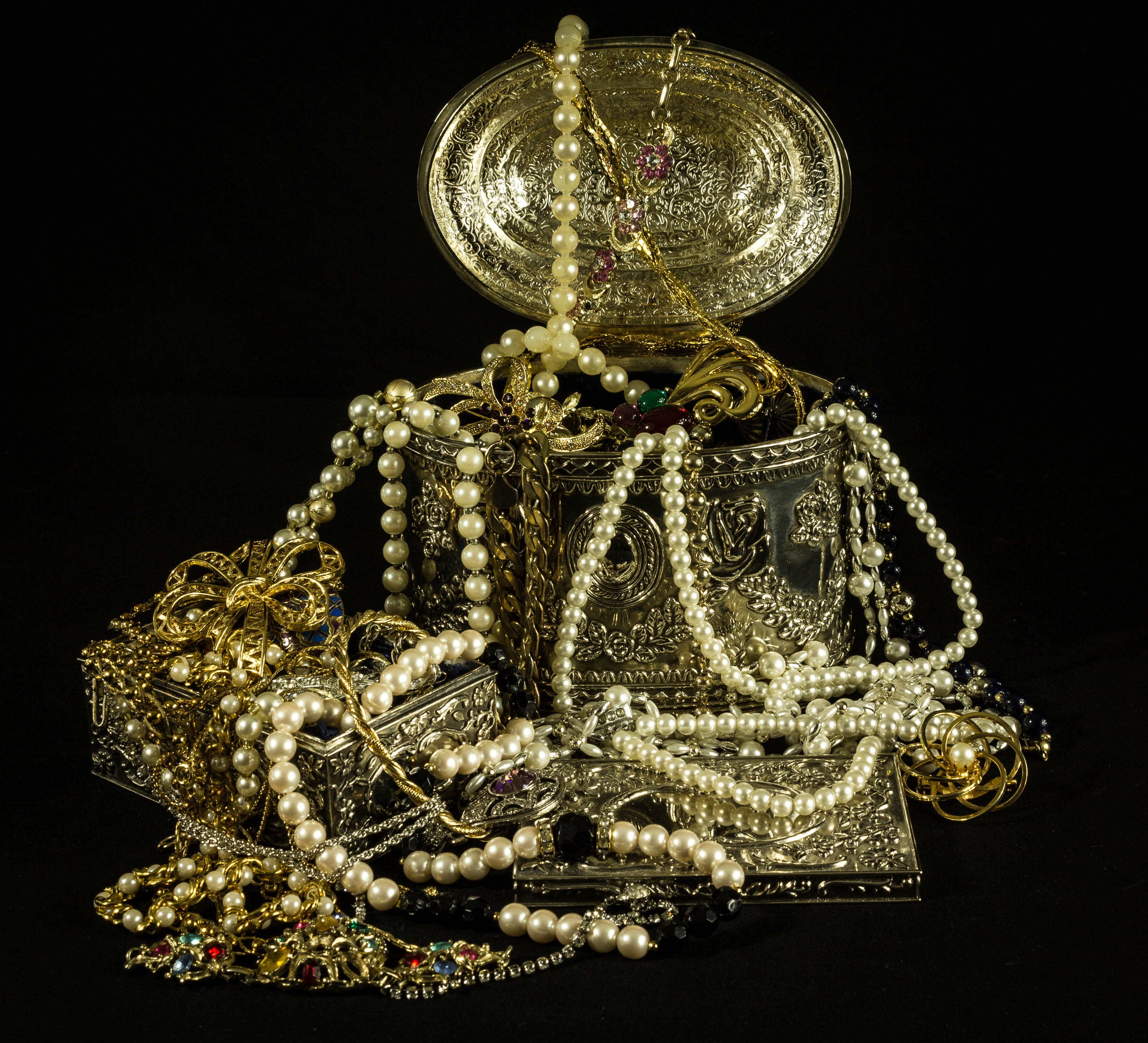 Have you ever played Treasure Hunt?? Have you ever thought of the insights that you can get from it?? Yes? Maybe?
Games can actually contribute big time to learning. I realized this because of my niece.  Let me tell you an incident that led me to this discovery.
We all know how today's kids are addicted to mobile phones, no explanation needed on that! My story goes back about two years, when my niece visited my place. She was around 10 years old back then and every time I noticed her, I saw that she was playing some game on her dad's mobile phone. Sometimes in between she would pause to ask a question to her parents and then would get back to her game.
After a while, I got irritated with this behaviour and asked my brother (her dad), "why do you allow her to play on the phone all the time? It's not good." He asked me to calm down and said, "She is not just playing, she is learning. The game that she is playing is a word puzzle. By the end of the day, she ends up learning new words, their spellings and their meanings. We let her play various such physical and mobile games. These games help her in learning but in a fun way. That generates interest and unknowingly she learns a lot of new things." That's when I first understood the real meaning of 'gamification'.
Learning is important. But what is more important is, the interest we are able to generate while learning. Only when you are interested in learning something, will you remember it for your lifetime and will you benefit from it.
Games are one of the best methods that can be used for learning. Lot of companies today use and want to use games as a methodology in training programmes for bringing out the learning in an experiential form. People enjoy playing games and if you can bring learning out of it, then there's nothing like it!
There are numerous games that are used in corporate training and in various events and team building games are the most interesting of the lot. One of my favourites is the Treasure Hunt. Your's too? Yes, in fact it's everybody's favourite.
A lot of organisations and corporate training companies use the Treasure Hunt as a team building activity in their training sessions. The Treasure Hunt activity is really high on energy and is very exciting, just the way a team building activity should be.  It is also great from the learning perspective as it can bring out learning on various fronts of interpersonal communication, collaboration, planning and strategising, time management, etc.
In fact, the Treasure Hunt itself can be a whole team building workshop if it is planned and executed well and most importantly, debriefed well. The whole activity only makes sense if the facilitator can bring out the appropriate learning out of it, learning which not only showcases what happened in the activity but also helps the participants to reflect on and connect back to their workplace. This helps the participants learn along with having fun.
Everybody knows how the Treasure Hunt goes and some may find the same old way of playing it a drab, having played it in the same way a million times! There is this treasure which everyone is after which the facilitator has hidden somewhere and he gives them a number of clues which they have to solve in order to reach it. The first team to reach the treasure is the winner. Right? Nothing really new in the whole activity is there. We all know this is how it is and this is what we are expected to do. Not exciting enough is it?
So you think the game could do with some revamping and made more fun and exciting?
Yes!!! Well we thought the same and have done precisely that!
We at 'The Yellow Spot' have come up with a very unusual and interesting way of playing the Treasure Hunt. We have made this activity even more action-packed and thought-provoking. It definitely makes the participants think completely out of their boxes! There are a lot of amazing ideas that are generated, some which even we could never think of! So our Treasure Hunt is a brainer teaser along with having plenty of physical activity. A beautiful mix, I would say!
Curious??? I am sure you must be eager to know, what it is that we do differently. That's a secret…
We can however make you go through the experience directly. So if you want to know more about the Treasure Hunt or about what we do differently, feel free to connect with us. Besides the Treasure Hunt, we also have several other team building activities up our sleeve that are even more exciting and fun. We will be happy to share them with you.
Do let us know if you are looking out for team building programmes for your team. Meanwhile, for more information on our offerings, you can visit our website at https://www.theyellowspot.com/ or write to us on info@theyellowspot.info
Happy Gaming:)