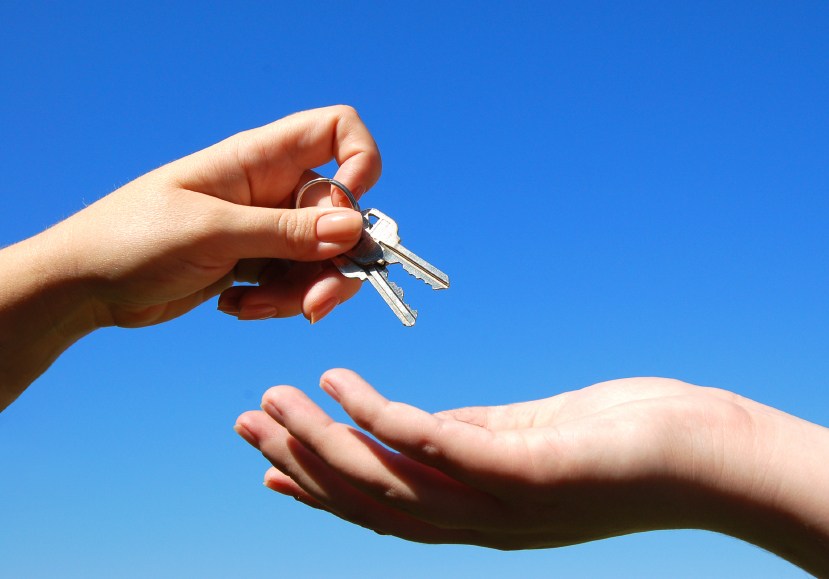 Delegation is one of the key skills that any leader or Manager requires to function, grow and succeed. It is however also one of the biggest challenges people in leadership roles and even the common man faces. Am sure you'll gree with me on that one!
Some of the common challenges one usually faces around delegation are:
When to delegate and What to delegate
Whom to delegate to
How to delegate
How to enhance the current level of delegation
Today we will be dwelling into each of these questions to get some insights.
So let's start with the first one.
When and What to Delegate
As leaders we are at times unsure 'when to delegate' and 'what to delegate.'
Very often, we only delegate when we are unable to cope up with the total number of tasks at hand. We realise that we have too many things to do and can't possibly complete them on our own before their deadline. Its only when we reach such a dire condition that we delegate some of our tasks! Sounds familiar?
Frankly we dont restrict delegating because we have 'bad delegation skills'. Its more to do with our mindset and attitude towards delegation.
Many of us have concerns around delegation because of which we tend to avoid it. "Am sure he can't do it as well a I can" or "What if he does it so well that he takes my place?" or "My boss might think that I am inefficient and therefore need help." What happens in the bargain? We land up doing all the tasks ourselves. The result; plenty of anxiety, stress and a host of diseases!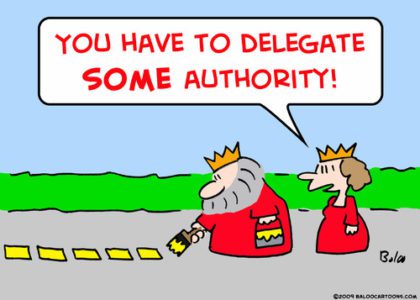 One has to understand that however efficient and effective one is, we only have 24 hours in a day. We cannot do all the tasks by ourselves. Is the price we have to pay really worth doing that much?
A few points to remember with regards to when to delegate and what to delegate are:
Delegate when –
You are overloaded with work, the most obvious one
The task is monotonous or is easy for anyone else to do
You have more important tasks at hand
The task is not valuable enough to spend time on
There are people available that you can delegate to or can easily find/hire
You want your subordinate to learn and grow
When you want to move to the next level
When its not a part of your role or your KPI
Whom to Delegate to
This is one of the most critical factors and keys to successful delegation.
Not everything can be delegated to everyone. People fall under the below capabilities and readiness levels which can be considered before identifying the resource to delegate to.
a) Low Competence and High commitment – These members have high enthusiasm and a positive attitude, however lack the skills to do the job well. When you have this level of members around, the kind of delegation required is "Do this like this" and "Look into this task and Revert."
b) Medium Competence and High Commitment – These members have moderate skills and a positive attitude. With this level of members the approach required is "Tell me how you think you will do it and then I'll finally tell you" and 'Explore, Decide and Check with me"
c) High Competence and High Commitment – Here the kind of delegation required is "Explore and decide within these limits" and "Take care of it for me". They can get frustrated if you practice the earlier two styles as they are your high potentials. One also has to be cautious that you don't burn them out by delegating too much to them!
d) Medium Competence and Low Commitment – Subordinates with this capability cannot be delegated any task unless you have managed their commitment levels. Even though they have good capability, you may not get good output as they are not motivated to complete the task. These delegates need to be subjected to Coaching for addressing their commitment levels before you decide to delegate to them.
How to Delegate
This is a process which each delegator needs to follow to ensure successful delegation. It consists of the following steps:
Task Analysis – Analyse the task to understand what it entails and what kind of a person you can delegate it to
Employee readiness level – Assess the comittment and skill of employees in completing the task at hand
Clear Expectations – Clearly explain what needs to be done and in what manner
Train to the Task given – Train and support the employee so that he can complete the task on his own
Monitor and Control Procedure – Keep a tab on how the task is being completed and chip in whenever required
The biggest factor is however trust in the other person. Trust that he or she will be able to do the job well and in the manner it is required.
Some of the skills required to delegate effectively are Clear Communication, Self Awareness, Assessing Capability, Training, Feedback and taking responsibility and accountability of the whole process.
Let's now talk about how to go from "Do as I Say" to " Take care of it for me." This is extremely important as it will ensure your growth as well as the growth of your team.
Enhancing the Level of Delegation
Its all about clear Expectation Setting and regular Performance Reviews and Feedback, Training, Coaching and Mentoring where required. Phew, quite a list isn't it!
It only goes to say that effective Delegation is not a one time event. It's a carefully charted out process which has to be planned and requires deliberate investment of time and effort.
The fruits of course are enormous…