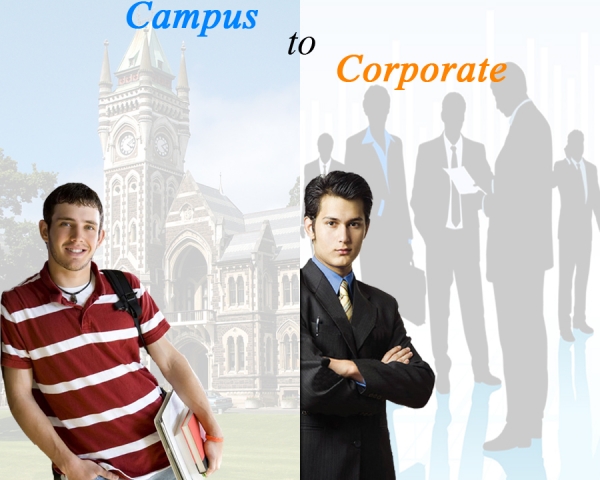 After a fortnight, we are going to be delivering an induction training. I'm quite excited about it. Why? Because its going to be for a set of engineering graduates, my favourite😊. And also because we're going to have the leisure of conducting the session over a period of 3 days, the most I've ever had. And I'm going to completely pour my heart out to those kids!
This session is going to be a campus to corporate induction training. We are going to help these young graduates who will be joining their first jobs in getting acclimatised to the corporate world and its ways. After all, getting aware of what you are jumping into is always better than getting a shock after you enter!
Some of the ways in which this induction training will help these employees will be:
Comfort – We all remember the feeling we got at our first day of school. Well it's a similar feeling that an employee goes through when entering a new organisation. Induction trainings help ease an employee's nerves by making them comfortable. They break the ice and give an understanding of the organisation, its people and its policies. All of these help the employee fit in faster and better. And when you are joining a good company with a great track record, then induction trainings can also give you a sense of pride!
Knowledge – I remember the induction training I had in one of my previous organisations. We were a set of engineering graduates joining one of the countries largest banks. And ss we had no knowledge in this field, we were all taken through a one month banking training. This was then followed by a one week process induction training, where we taught about the processes we were going to be put into in the bank.
The softer aspects – This is an aspect many companies are now adding to their induction trainings. They have realised that along with hard skills, soft skills are a must. It's really no good being the best at what you do if you can't present it properly! Various topics like personality development and attitude, communication, time management, stress management, goal setting, conflict management, etc. are now being added to the induction trainings of various companies.
And that's where we come in. In fact, these are precisely the topics that we will be covering in our 3-day induction training too. Sounds good doesn't it. We're all set to make these kids corporate ready. Ready to face any challenge that they may face in their career. And by the way, if you're a fresh graduate and are interested then you can join too. The more the merrier😊