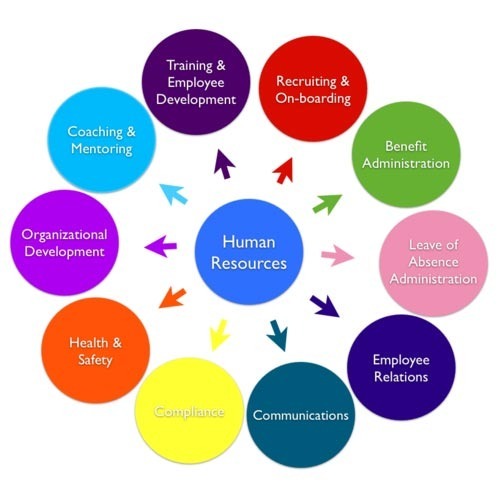 Do SMEs require HR consulting services? Is it really a big deal?
It is said that for a country to be successful, its Small and Medium scale as well as the Micro scale industries should be successful and growing. If these industries do not grow, the country's growth will slow down to a great extent. That is also one of the reasons, why governments focus on development of SME segment in various countries, like ours.
While many environmental factors contribute to the growth of an SME, one internal factor that may at times be neglected. That is, having a good HR Management system integrated with its growth policy. Most of the SMEs struggle in this area. One of the main reasons for this is, either the SME don't understand the importance of HR or they don't have the budget to invest in it.
Another reason for not going an external HR consulting service provider is, to have a peek in their business. However, right from recruitment to retirement, HR plays a key role in an organisation. When HR is fragmented or only plays a role of an admin or operations, it impacts the future of the organization.
The various HR Consulting services an SME usually requires for growth are;
Identifying and Recruiting the right talent

Training the talent in hard and soft skills

Managing the payroll and other statutory formalities like ESIC, PF etc.

Engaging and keeping the talent motivated

Creating a strong career path for the talent

Managing their performance and growth

Managing their Exit and Retirement
Usually it the admin, facilities management, finance, or at times the Founder himself or their secretary does these things in SMEs. Most of these people are not professionally trained for this job. This usually creates chaos, dissatisfaction and hence lack of engagement and motivation.
Now, let's look at benefits of doing this job using right people;
When we recruit the right people with the right skills and attitude, we save a lot of money and time in training, grooming and growing them as they are self-motivated. This reduces their settling curve and hence aids growth.
When we provide them with quality training, it helps the person learn fast and do his job better. The right amount of hard and soft skills help managing self, the team and the organization well.
Let's face the fact, most of the people work for the money. With organised Comp and Ben structures and statutory requirements there are less issues with the satisfaction levels of the employees and hence higher productivity. Mostly the challenge with the SMEs are, lack of parity in these comp and ben structures. Also, they are not so linked to performance but to seniority and faithfulness of employees. Unfair right?